The Team Update 2007
Since the last up-Date Martin McIntyre has completed the history page and also completed a pictorial book on the history of the Duke of Edinburgh's Royal Regiment on sale at the wardrobe for £12.50 well worth having. copies will be available at this years Hungerford social. Martin continues to give support and guidance regarding Regimental History.
Stuart Nimmo has moved to Spain with his family we all hope that his health is good and that they are all enjoying the sun.
Toby North continues to monitor Regimental protocol and has recently taken on the financing of the site by fund raising and sponsorship's.

The new page opposite under the button support us should be read by everyone visiting the site and doing what they can to help with the continuance of our site.

The Team update 2005
The whole Team were instrumental in the activities leading up to the launch of this website in December 2000.

Now Martin McIntyre continues to push on with the History part of the website.

Boris Alden "The Webmaster" continues to add details and items as and when they are received to the main website.

Now to all our Farmersboys out there we need your help, you will all notice that some things are not as complete as they could be in some cases our facts may not be to accurate "You may have been there" you may know more than we do. Also in some cases we could do with some photographs of some guys on the Remembrance pages and where their graves are, if you could help just send photos and information in and we will ensure that any photographs are returned.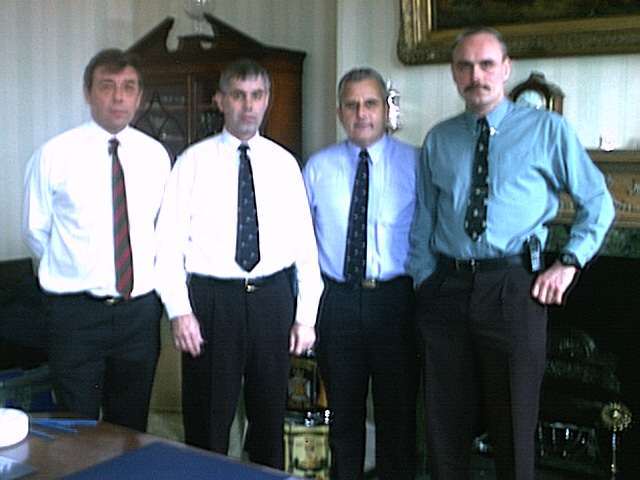 | | | | |
| --- | --- | --- | --- |
| Martin McIntyre | Stuart Nimmo | Toby North | Boris Alden |
The Farmersboys WEB team got together following some ideas hatched at the Hungerford reunion in June 2000. Following this Boris produced a holding page at http://www.farmersboys.com and proceeded in building the frame work of what we have today. After many team meetings taking over two hours we managed to arrange a presentation to the Colonel of the Regiment and selected members of Regimental Headquarters. Being very pleased with what was presented we were given approval by the Colonel of the Regiment to proceed with publication on 21st December 2000 the 155th anniversary of the Battle of Ferozeshah.