News Armed Forces Pension Scheme
See attached PDF Letter.
Guaranteed Minimum Pension.pdf

Farmersboys (DERR) Golf Society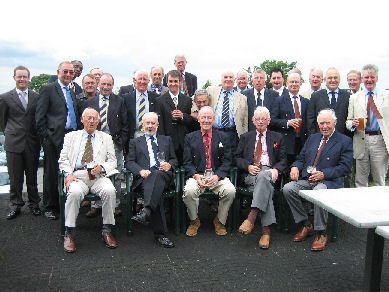 Yet again a very enjoyable couple of days were spent in June negotiating the rough and bunkers of Erlestoke Sands Golf Club (just outside Westbury, Wiltshire).

Numbers were up from the previous year, which was hugely encouraging, and included both first time attendees and members from the Regular Battalions. The format, which has been developed over many years, seems to work well. Day 1 is a "warm-up" (particularly important for those who enjoy the game but don't have the time to play as much as they would like) with the team events of a Texas Scramble and Fensome Pairs in the morning and afternoon respectively.

This year the coloured ball competition was played with a camouflaged ball which provided enormous entertainment as members struggled to find balls in the middle of the fairway.

On day 2 the individual competitions take place with Medal (gross and nett) and Stableford (high and low handicap categories) competitions.

Throughout we are extremely well fed and watered by the attentive club staff. The beauty of this format is that it has the flexibility for members to attend a single day if they wish, and therefore we cater for all tastes.

It was good also to see a number of non-playing members join us for lunch on day 2 and I very much hope that this continues to grow in the future.

Oldest Hippy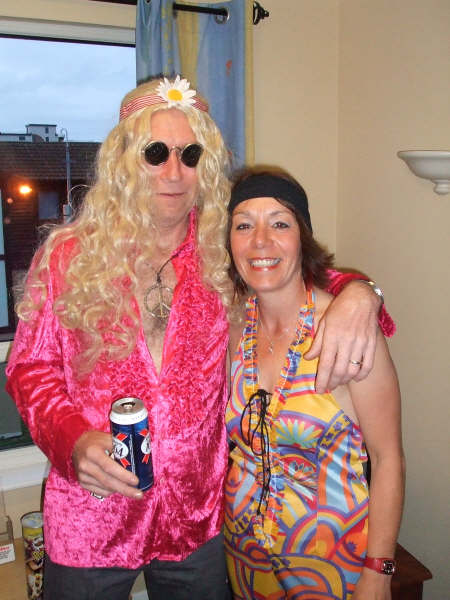 It's Sue Allan Mac's wife, I have attached the photo I showed you of Allan at the 60's party last month in Bognor. After all this time he has finally come out, I knew there was something wrong when he kept on using my hair straightners, he struts around the living room in high heels wearing my under ware, not a pretty site I can assure you. He like's to be called Alice these days. And I know he will throttle me when he finds out what I have done!!! O well what the hell, as long as it makes someone laugh!!!!

Look for ward to hearing from you soon.

Farmersboys Meet in Malta March 2008
While on Holiday in Malta Boris meet up with some of our Farmersboys who live there.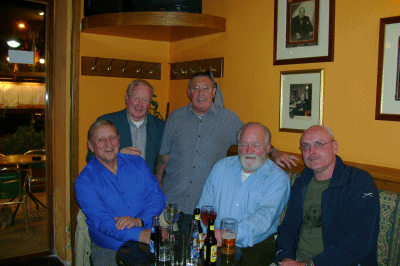 From left to right - Leon (Fred) Zawadski - Ginge Coleman - Hank - Steve - Boris Alden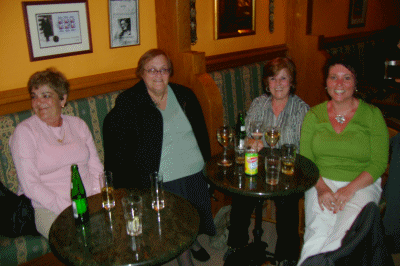 From left to right Marie - ? - Josephine Zawadski - Kate Alden

Veterans Badge have you got yours?

Did you serve in HM Armed Forces ? Men and Women who enlisted in HM Armed Forces between 3 September 1945 and 31 December 1994 are entitled to a Veterans Badge. There is no qualifying length of Service ....mor

Any one in the Haverford West Area ???
News on Mark "MH" Morgans Hurley, he has now moved into a house in the Haverford West Area and both Mark and his Wife Tracy are doing great. If anyone is in the area and can spare some time to pop in and see Mark please Email Tracy Morgans-Hurley