Web Mail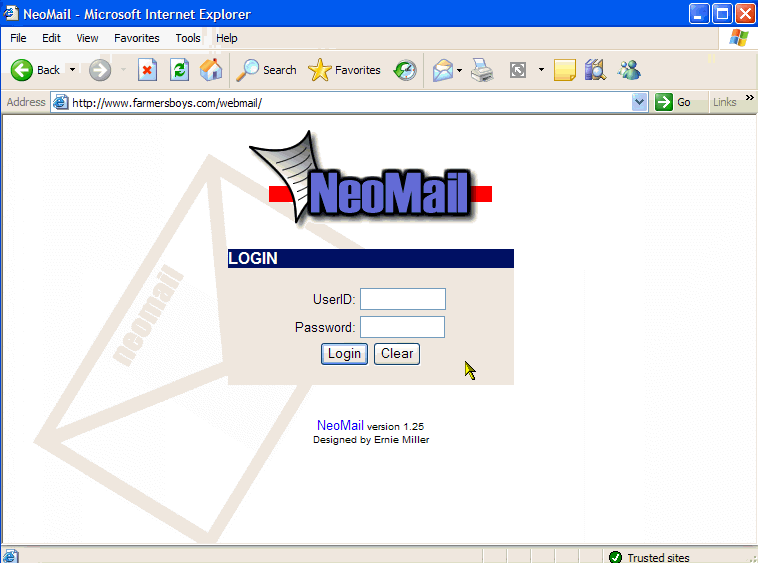 After entering http://www.farmersboys.com/webmail/ you will receive the login screen above enter your user name i.e. jsmith and your password.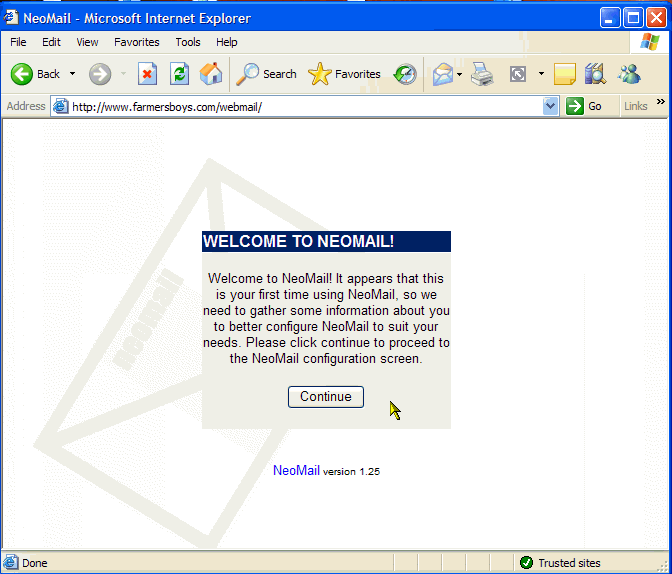 You will next receive the above welcome screen (first login only) where you will enter some setup info on how you want the interface to perform, once saved you do not see this screen again, unless selecting to amend your preferences.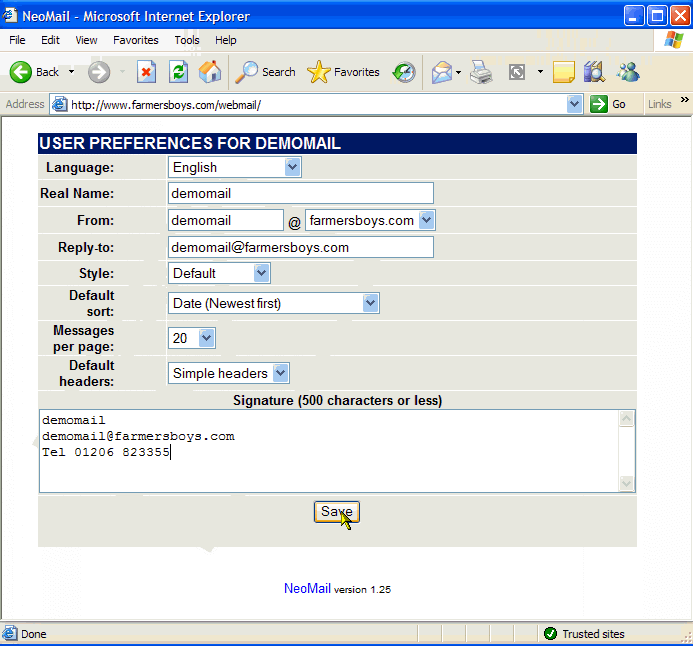 No enter your details into the fields in the screen shown above, you can delete the signature and replace all with your own text.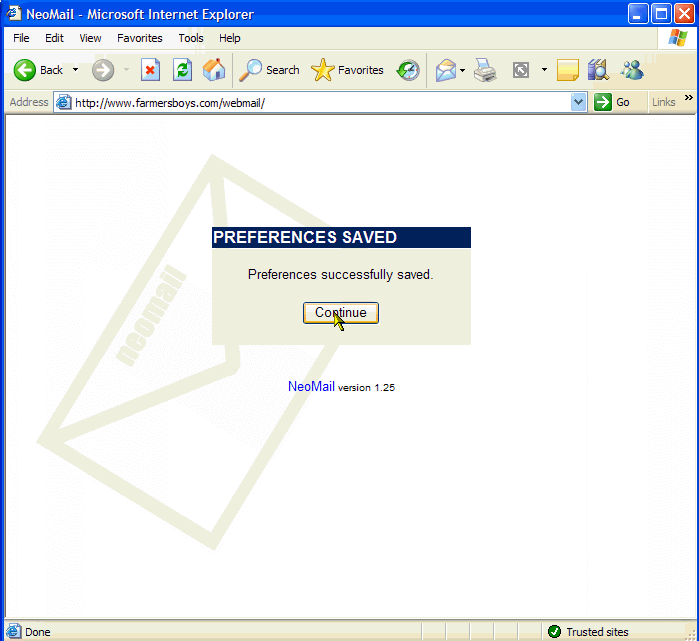 Once your user preferences are saved you will then go into your mail box.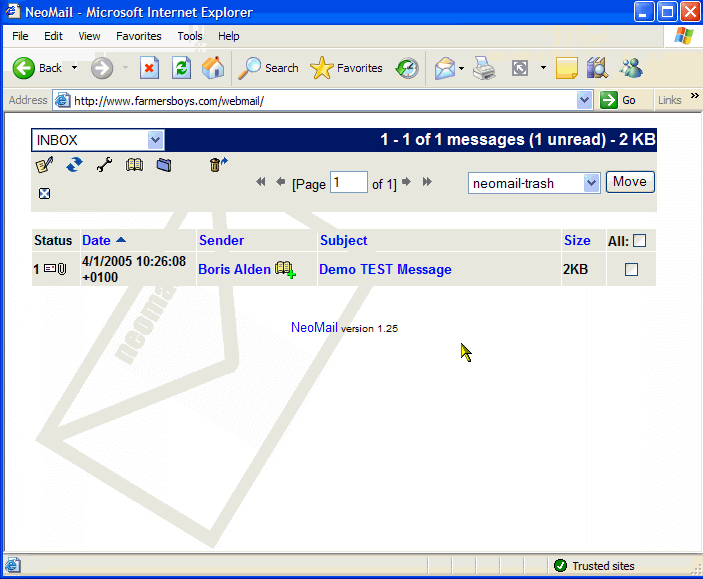 Your inbox will then appear something like that above, you can add senders to your address book, move messages into the trash can, empty the trash can, write new emails and more. Give it try it works well and is a quick interface.