Private John Randell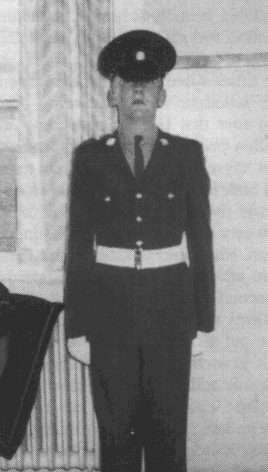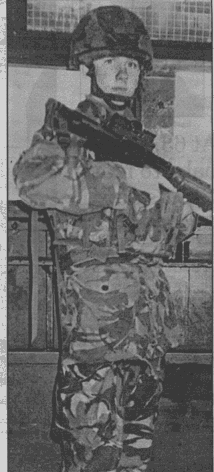 He was born on the 27th July 1973 at Slough, and grew up in the Village of Langley. He had a keen interest in Sports and was an avid follower of Millwall Football club.
He Joined the Army in 1991 and passed his recruit training at the Prince of Wales Division, Litchfield. He joined the 1st Battalion in Catterick where he was posted to 'B' Company. He there settled into the testing pace of life demanded by the Battalions role in an Air Mobile Brigade. He was a member of the Battalion Athletic team, and had started to develop an interest in Golf.
On 26th June 1993, whilst on Patrol to the South of the Village of Newton Hamilton in South Armagh he was murdered by a single shot. He was 19 years of age.
The Regimental History 'Cold War Warrior' reads :-
" Just after 7 o' clock one team, led by Cpl TRAVERS, skirted to the South West of the town in order to cover the other two teams as they moved across the valley which runs out of the base to the south. As the forward team of these two took cover behind a grass bank a single muffled shot rang out. Although it was heard clearly along the valley, the noise of the shot was almost drowned out by the drums and other instruments that were by then playing at full volume in the town.
As the soldiers of the forward teams tried to ascertain the location of the firing point, Lt TELFER called to the members of his fire team to confirm they were alright. It was then he realized that Pte JOHN RANDELL had not responded, and so he ran quickly and searched for him amongst the tall reeds by a nearby stream bed where the teams had taken cover. He soon found Pte RANDELL, lying on the ground where he had fallen wounded when the gunman's bullet had struck him.
Meanwhile Cpl TRAVERS fire team saw three unarmed men running away to a car from what was later identified as the firing point some 150 meters to his front.
Despite attempts by the 'B' Company Medic to keep him alive he later died of his wounds at Newry Hospital."
His Funeral Service at Langley was well attended by all members of the Regimental Family, and in particular by his Comrades from the 1st Battalion.
Sources-Regimental Journal & Regimental History 'Cold War Warrior'