Corporal Joe Leahy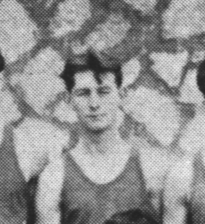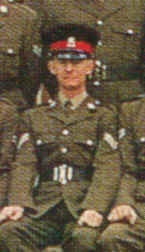 Cpl Joe LEAHY was killed in Action in Northern Ireland on the 8th March 1973. He was killed as a result of a terrorist explosion and at the time of his death was serving with the 1st Battalion Royal Hampshire Regiment. Joe spent most of his service in 'C' and 'B' companies of the 1st Battalion Duke of Edinburgh's Royal Regiment and was posted to the Royal Hampshire's as a Section Commander.
His funeral service was held in Christ Church Swindon on the 14th March 1973, and was attended by many members of both Regiments. Joe is remembered for his loyalty and devotion to duty both to the Army and the Regiment. He was a boxer of note representing his Company on a number of occasions and those who saw him box could never doubt Joes bravery and sheer 'Guts'
Our pictures show him as many would remember him, one on parade as a member of 'C' Company in Minden on the occasion of the Regiments tenth anniversary, and the second as a Company boxer.