Private J S Scott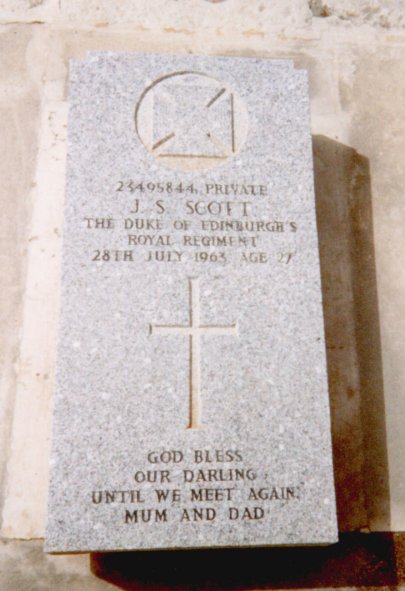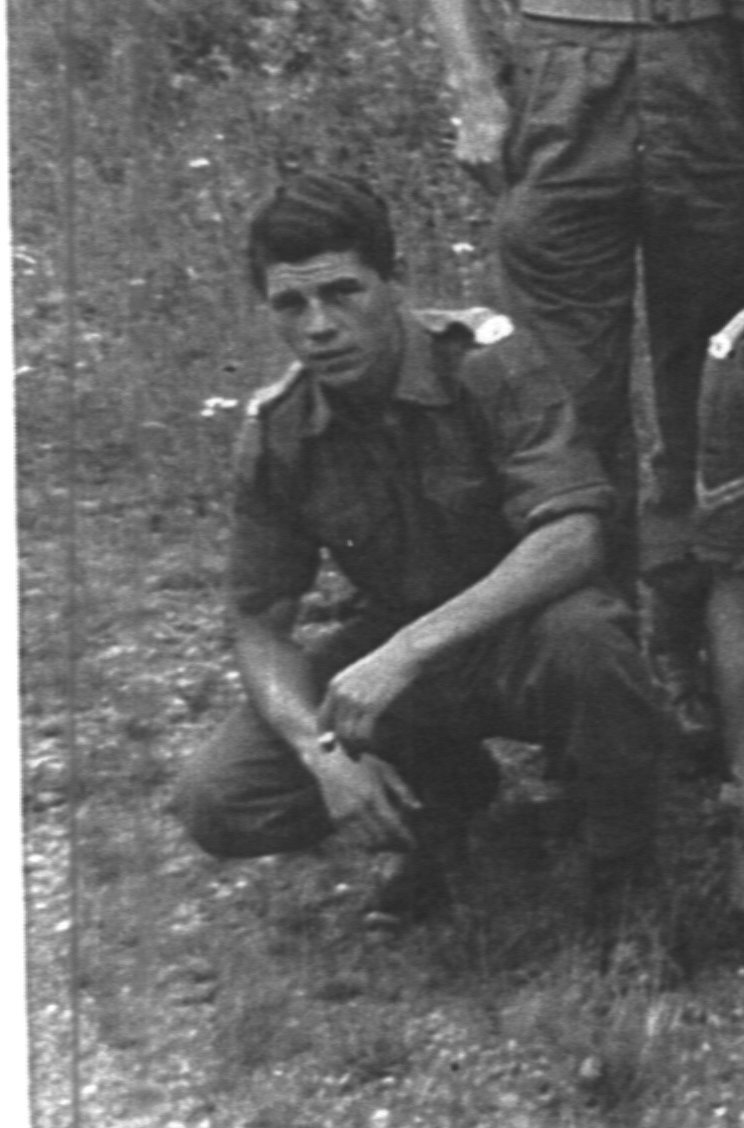 Pte Scott was killed in a Traffic accident when a car that he was a passenger in hit the sea wall at Spinola. Pte S Roe was killed in the same accident. At the time of his death he was a member of the M.T.
He is buried in Malta
Pat COONEY who was a mate of Sid and Johnny remembers……..
Johnny Scott nickname 'Scotty' was my best mate we use to go out drinking most nights I should have been in the car that night, I met Scotty coming back from St Georges bay were we were swimming, and he said to me are you going out tonight I said I had other plans plus I had no money he offered to lend me some money I told him no I was going to meet a girl who I later married.
Johnny Scott was out drinking on the Saturday night and was on his way back to St Patrick's Barracks when the driver of the car offered him a lift back to camp Sid Roe who had just left a girl he was going out with also got in to the car and there was also a another member of the regiment in the car I can not remember his name, he was sitting in the middle of Johnny and Sid when the car was on the road to Spinola, there is a sharp left bend just as you get to Spinola the driver lost control and hit the sea wall on the right and overturned hanging over the wall I think Sid died on impact, Police from the station across the road got to the car and Johnny was still alive and shouting get me out of this f…..g car he died shortly after , the other guy hurt his neck I went to see him in the naval hospital a few days latter he was up and walking the driver broke his legs .
I was drinking with Johnny Scott in a bar one night some time before the accident in Valletta when I notice he was pulling some thing from his face I asked him what it was and he told me he a been in a car crash some years before and gone through the windscreen he then showed me a bit of glass that he pulled from his face, Johnny came from a Irish regiment I think it was the guards. I go back to Malta most years as the wife is Maltese and always take a trip to Pembroke cemetery were Johnny and Sid are buried.